Egyptian Electronics Recycling Co. (EERC)
ISO Certificates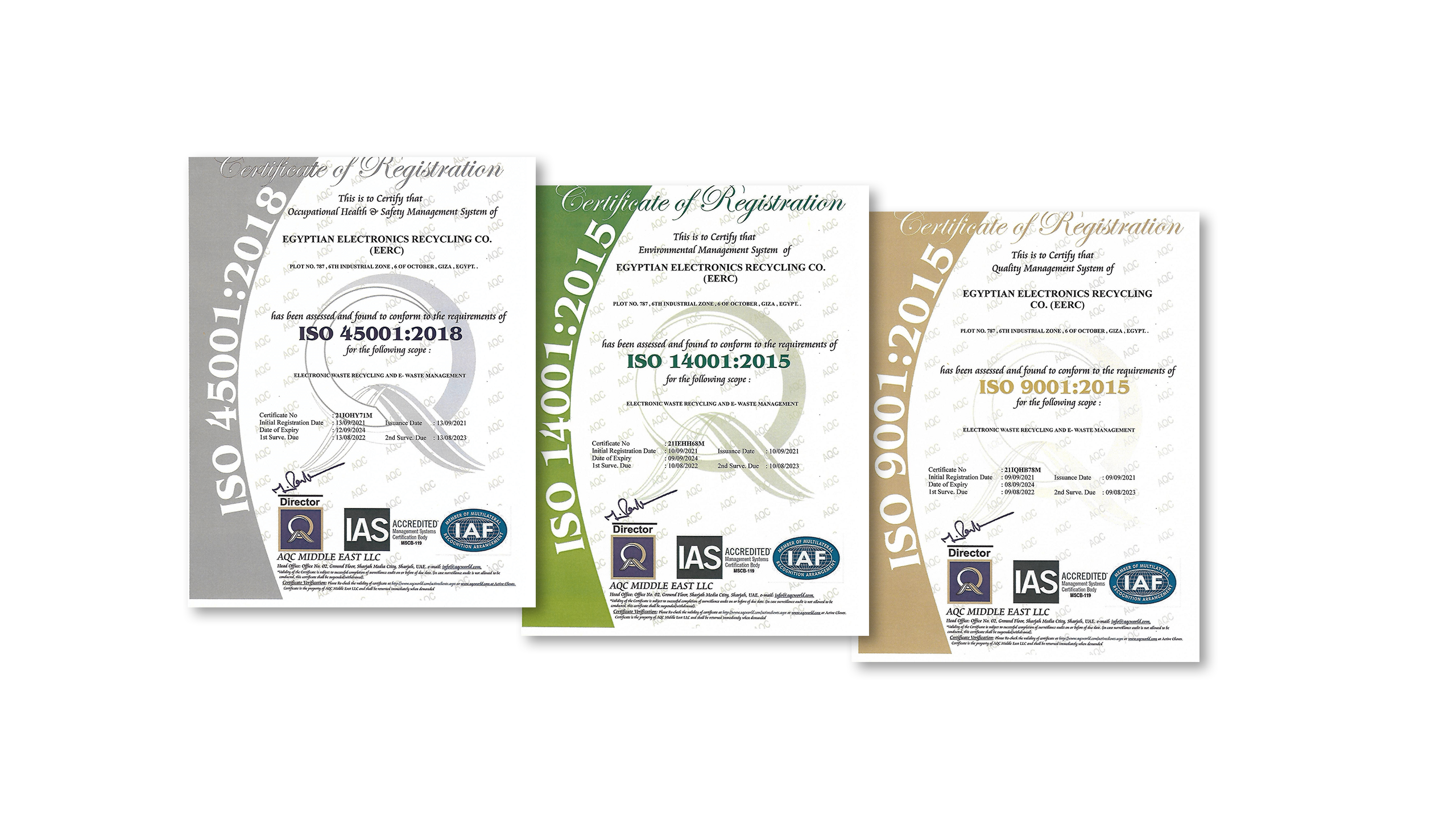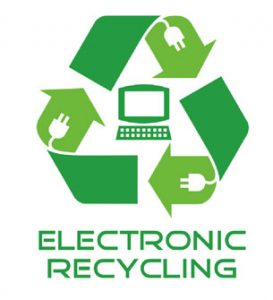 Recycling your company's IT equipment should be a simple task. You just contact EERC to pick up the old computers and office equipment, and the company recycles the electronic waste in an environmentally-friendly manner. Now do not worries for your disposal.
EERC makes the process simple and worry-free.
EERC has built its reputation by protecting our clients from liability. That's why we're trusted by government agencies and International IT Companies. Our environmentally-friendly  EERC is certified from Ministry of Environment for responsible recycling practices.
We make it easy to recycle computers. IT equipment is picked up directly from your loading dock. Depending on services requested, hard drives are either destroyed or data is thoroughly removed using Blanco Software . Certified report is provided that details the services performed and confirms software removal.
Plus, EERC offers a whole new layer of security by transporting highly sensitive data using our new secure equipment..
Most importantly, we take title to your office equipment. That means your computers and electronic equipment becomes ours. It's no longer your responsibility. It's no longer your worry.
By providing high quality service with high recovery rates in an environmentally safe manner, it allows large , Medium and small companies to partner with us as their single source for all of their recycling needs. We are ardent in the pursuit of providing the best services for our customers.
Our attention to detail, flexibility and commitment to customer service are the guiding principles of our company. Many large manufacturers, companies and even small businesses rely on us to efficiently and cost-effectively process and manage their obsolete assets.
Call for help now! +201032016811